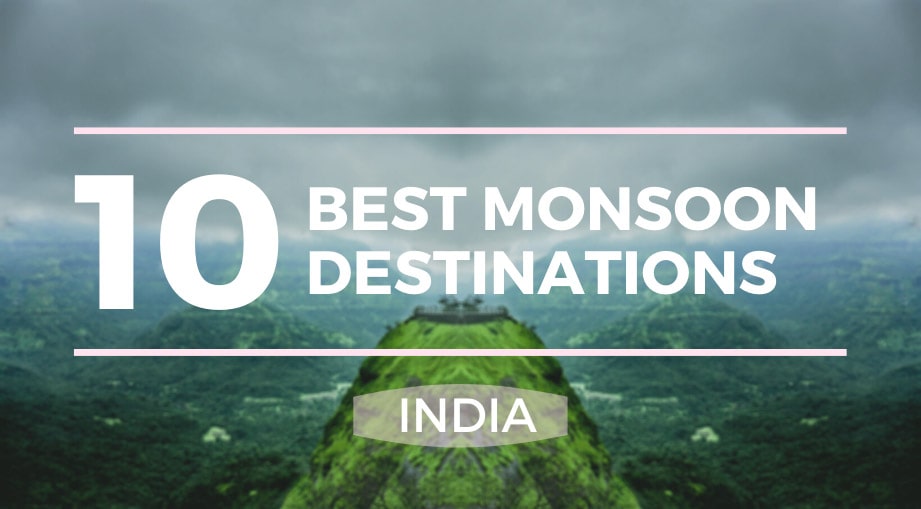 Are you one of the people who love the rain? Well, here I am with a list of top monsoon destinations to visit and enjoy the rain in India.
India is a very diverse and vibrant country. The best part of India is its 6 different seasons. Not many countries have such kind of weather. Many travelers like the Monsoon season above all. Beautiful rain, a cool breeze, and a cup of tea, what else you need in life.
Keep reading this post because today you will get to know about the best places to visit in monsoon season in India.
When does Monsoon start in India?
The monsoon season in India starts from early June and ends in mid-September every year. It moves from the southwest of India towards the northeast.
So, without wasting any more time, let's dive into the list of top 10 monsoon destinations in India:
1: Munnar, Kerala
This place is a paradise for those who want to see nature from very close. It is a small hill station situated in the Idukki district of Kerala.
The spice plantation, rolling tea gardens, and mystic environment makes Munnar one of the beautiful places to visit in monsoon. The best time to visit Munnar is in August.
The high mountains and cool breeze give you an amazing feeling making it an ideal spot to spend a good time. On top of it, August is not a tourist season in Munnar so you will find less rush and off-season prices for hotel bookings and other activities.
You can enjoy orange flower honey and a must-try Meghalaya tea which is quite different from the one you find in Assam or Darjeeling. The double-decker train bridges are one of its kind experiences. The icing on the top is to see it in monsoon when the greenery is in full blossom.
Best places to see in Munnar:
Eravikulam National Park
Mattupetty Dam
Tea Museum
Attukad Waterfalls
C.S.I Christ Church
2: Cherrapunji, Meghalaya
Cherrapunji or also called Sohra is the 2nd wettest place on the planet. It is a small town situated in the East Khasi Hill district in Meghalaya.
It receives rain throughout the year and holds the record for receiving the most rainfall in a month and year. But, if you want to see it fully-fledged, you must visit this place in Monsoon. It's an adventurous mountain trekking trip with vast landscapes and hills.
Another best thing you could probably only see in Cherrapunji is its living bridges. The tribes have developed the techniques over hundreds of years for growing roots of trees into large bridges. You would find the oldest among them dated 500 years old and still in use.
Best places to see in Cherrapunji:
NohKaLikai Falls
Double Decker Living Root Bridge
Seven Sisters Falls
Arwah Cave
Rainbow Falls
3: Agumbe, Karnataka
Agumbe is one of the famous treks of south India. It is a small hill village situated in the Shimoga district of Karnataka.
The popularity increases especially in August or we say in monsoon. You will find numerous small and big waterfalls in the mountains and valleys of this awesome place. Remember, this place has limited visitor accommodation so make sure to plan things ahead of your visit.
Agumbe also has some beautiful and ancient temples worth a visit. Some of them are dated back to the Hoysala Empire, known for the architecture and peacefulness. You can also enjoy the sunset view from one of the highest points of Western Ghats. If you are lucky enough, you can see the sunset over the Arabian Sea in clear weather conditions.
Best places to see in Agumbe:
Onake Abbi Falls
Agumbe Sunset View Point
Someshwara Wildlife Sanctuary
Jogi Gundi Falls
Agumbe Reserve Forest
4: Coorg, Karnataka
Coorg, which is officially called Kodagu is a popular tourist destination in Karnataka. It is also the least populous district of the 30 Karnataka districts.
This place is also known as the Scotland of India . The monsoon season is peaked between July and August. During this period, the entire town turns into a lush green paradise.
This place receives heavy rainfall which makes the weather quite cool and pleasant. If you want to enjoy adventure sports like river rafting, you must visit Coorg in August.
Best places to see in Coorg:
Abbey Falls
Talacauvery
Brahmagiri Wildlife Sanctuary
Golden Temple (Namdroling Monastery)
Honnamana Kere Lake
5: Goa, Goa
Goa is visited by many Indian and International visitors every year. It receives the best of monsoon in August. Even though it is not so peak Goan season during monsoon, but it's a good time to visit for every rain lover.
Apart from the usual beach activities, you can also enjoy water sports activities like parasailing, jet-skiing, water scooter rides, banana boat rides, and more. Although some of the shacks are closed during monsoon, you will find a lot of decent places to hang out at low prices.
You can also indulge in the famous dance and music all around the beaches and clubs. The delicious Goan food in this amazing weather is the icing on the top for a food lover. The best way to enjoy monsoon in Goa is to spend your time adoring the sightseeing and cloudy beach views.
Best places to see in Goa:
Calangute Beach
Basilica of Bom Jesus
Fort Aguada
Baga Beach
Dudhsagar Falls
6: Lahaul and Spiti, Himachal Pradesh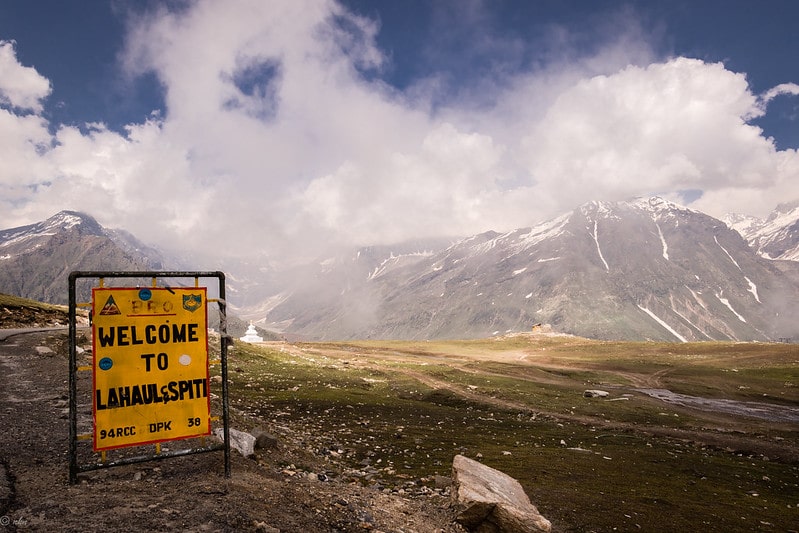 The valleys of Lahaul and Spiti are blessed with nature's best views. It's a typical mountain desert area situated in the northern territory of Himachal Pradesh.
The best time to visit Lahaul and Spiti is between June and August if you want to feel the monsoon breeze. It is one of the least populated areas in India so you can enjoy the monsoon in Lahaul and Spiti with peace and calm. If you want to step ahead and do some adventure activities, this place offers you that as well. You can do adventure activities like skiing, yak safari, treks, and exciting wildlife sightseeing.
You can also visit the beautiful Buddhist monasteries which are the main tourist attractions of the region. This region is not accessible in winters as the Rohtang pass coming from Manali closes due to snowfall and the same from Kaza as Kunzum Pass closes.
Best places to see in Lahaul and Spiti:
Spiti Valley
Chandra Taal
Key Gompa, Key Monastery
Pin Valley National Park
Kanamo Peak
7: Mahabaleshwar, Maharashtra
Mahabaleshwar is a small town and a hill station developed by the British colonials. They served it as the summer capital of Bombay (which is 285 km away) during the British Raj. It is situated in the Sitara district in Maharashtra.
This place is one of the most popular places people visit in Maharashtra. Tourists usually avoid this trip during monsoon season because of difficult terrains. But if you love crazy wanders, August is the best time to visit Mahabaleshwar.
You can enjoy the lovely weather with some mystic views of the hills and the waterfalls. It is also a paradise for Strawberry lovers as it produces 85% of India's total strawberry production alone. Mahabaleshwar is a great place to spend an evening with your loved ones and enjoying the sunset from the high grounds.
Best places to see in Mahabaleshwar:
Mahabaleshwar Temple
Pratapgad Fort
Venna Lake
Elphinstone Point
Lingmala Waterfall
8: Mandu, Madhya Pradesh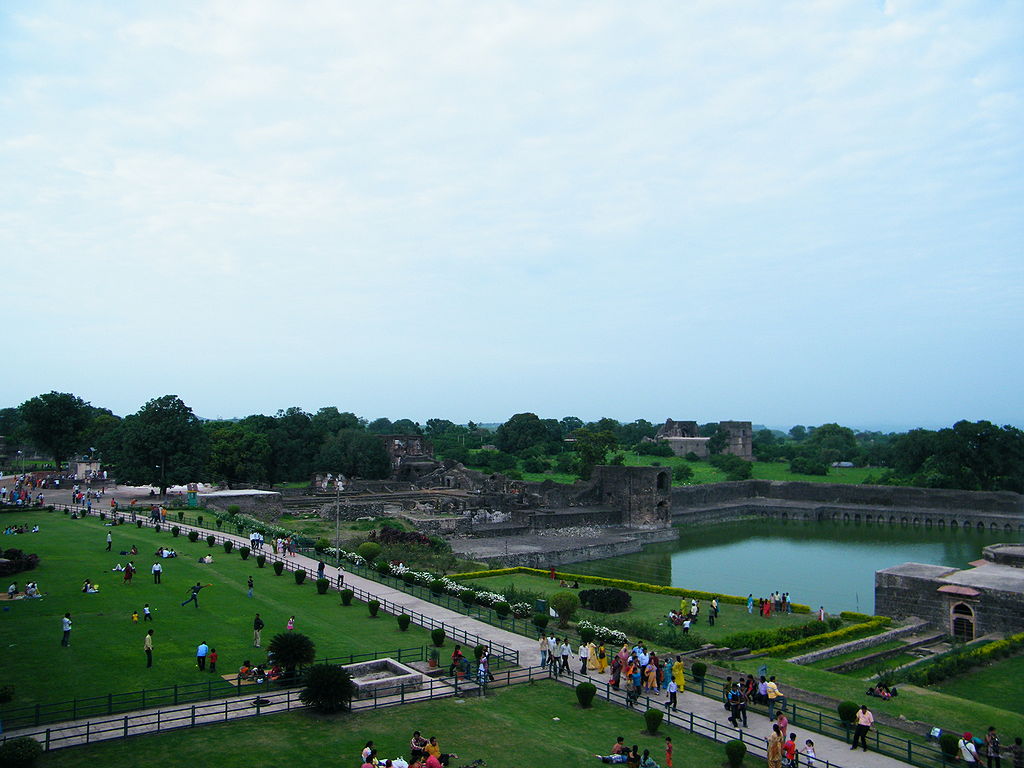 Mandu is an ancient city with great architecture from the 11th century. It is situated in the present-day Mandav region of Dhar district in Madhya Pradesh.
The Rustic view of this rocky outcrop city is a must-visit site for those who love to explore the art and architecture. Its old yet beautiful domes look stunning in a monsoon season. This is the place where the famous love story of Rani Roopmati and the last sultan of Malwa took place here.
The complex has many sites with some great architectural marvels including Rewa Kund. It's also the house of the tomb of Malwa's second king Hoshang Shah. The tomb is the second marvel monument of India. So, considering the dry and hot weather of Madhya Pradesh, monsoon is the best time to visit Mandu.
Best places to see in Mandu:
Hindola Mahal
Hoshang Shah's Tomb
Jami Masjid
Baz Bahadur's Palace
Roopmati Pavilion
9: Pondicherry, Pondicherry
Pondicherry or officially called Puducherry is a coastal region with a strong resemblance to the colonial French system. It is a Union Territory situated in south India surrounded by Tamil Nadu.
Due to its coastal weather, the temperature remains warm throughout the year. Therefore, the best time to visit Pondicherry is in the monsoon when the temperature cools down a little. You can enjoy lush green fields and beautiful beaches during this period.
The astonishing coffee plantation is one of the major attractions of this place. You can smell the aroma of the distinct fragrance of coffee in the air. The French war memorial and Pondicherry museum are other places to visit in Pondicherry. You will find a similar Tamilian culture and food in this place.
Best places to see in Pondicherry:
Promenade Beach
Arulmigu Manakula Vinayagar Temple
The Sacred Heart Basilica
Puducherry Museum
French War Memorial
10: Udaipur, Rajasthan
Udaipur is considered one of the most romantic cities in the world. This city is situated in the southernmost part of Rajasthan surrounded by the Aravali Range.
Udaipur is also known as the "City of Lakes." The monsoon season enhances the beauty of this place gives some of the best romantic views. The best time to visit Udaipur is in August for those who want to celebrate the weather and love altogether.
This city was the historic capital of Mewar during the Rajputana times. Therefore, you will feel a royal ambiance and a historic touch everywhere around. City Palace and the Udaipur Lake Palace located in the middle of Pichola Lake are the main attractions of Udaipur.
Best places to see in Udaipur:
City Palace
Lake Pichola
Jagmandir
Jagmandir
Fateh Sagar Lake
Conclusion:
If you love the rain and mystic monsoon, then these 10 places are worth a visit for every traveler. The list consists of places all around India from Cherrapunji in the east to Udaipur in the west and Lahaul & Spiti in the north to Munnar in the south. In conclusion, if you are a monsoon kind of person and want to experience the mesmerizing views and weather at its best, these 10 places are a must-visit for you from July till September.
We hope you will find your dream monsoon location on this list. If you know any other places that look beautiful in the monsoon season, don't forget to share it with us in the comments below.
Also, please share this post with your travel community to help travelers find some amazing destinations to visit in India.
#KeepTraveling 😉