If you enjoy flowers, you will find the Valley of Flowers Trek to be the true heaven on Earth. The blue Primula, the most gorgeous of all Himalayan flowers, can be seen blossoming in the valley by the hundreds.
It is the place to go if you want to see the most beautiful flowers and stunning landscapes. We've put up a selection of activities in and near the Valley of Flowers Trek.
Things to Consider while going to Valley Of Flowers Trek
The most important thing to do before going on a trek is to acquire all of the necessary information and create a list of things to remember about the walk and the location.
The Valley of Flowers is located in the Chamoli region of Uttarakhand (near Badrinath), which is around 300 kilometers north of Rishikesh. This is a beautiful national park that showcases the splendor of the Western Himalayas.
The Valley of Flowers was found in 1931. It is now a UNESCO World Heritage Site because of its wild, untamed blooming surrounded by white peaks,
What to Bring on the Trek:
Water Bottle: It's a necessity to have a water bottle with you. This is because when you are walking on such terrains, your body dehydrates, but you may not notice you are sweating due to the cool and cold climate. So, you should consume enough water to keep your body hydrated.
Munching from Time to Time: Dry fruits, chocolates, and energy bars are all convenient and easy to ingest.
Torchlight or Flashlight: Many first-time hikers make this very common mistake. They fail to bring one because they do not comprehend the value of having a torch or flashlight. It's a lifesaver especially when you're trekking at night. So, remember to bring a torch!
Hiking Shoes with a Thick Sole: When hiking or trekking, hiking shoes are necessary; make sure that these shoes have a solid grip. Aside from shoes, you should have a walking stick with you for assistance.
Water-Resistant Trekking Trousers: When traveling on a trek that involves crossing rivers, water-resistant trekking pants are a must-have item.
Lipbalms, Sunscreen, and Sunblocks: It's easy to overlook these skincare items when you have so many other things to worry about while on a hike. You must protect yourself from the sun rays because if you don't give proper attention, it may get severe . So, always remember to bring sunscreen with you on your travels and treks.
First-Aid Kit or Medical Kit: You are trekking to an isolated place and it would be a great struggle and a rare chance to find any medical assistance in the highlands. As a result, you must carry a medical kit along with you to counter unforeseen incidents.
Soaps and hand sanitizer, as well as flip flops to keep your feet comfortable. So, don't forget to follow the travel safety tips while you are wandering around.
Things to Do In the Valley Of Flowers And Surrounding Areas:
Hemkund Sahib
Hemkund Sahib is one of the most divine spots to visit near the Valley of Flowers and should not be missed if you are trekking the Valley of Flowers. Guru Govind Singhji, the Sikhs' tenth Guru, is said to have spent years meditating at Hemkund Sahib.
The literal meaning of Hemkund is 'Lake of Snow,' and the crystal clear water of this lake is as cold as snow. Several Hindu mythological sages and religious instructors are said to have performed penance at Hemkund Sahib.
Badrinath Temple
When it comes to sites to visit in and near The Valley of Flowers, we can't leave out the Badrinath Temple. If you want to see divinity collide with the serenity of nature, Badrinath is the place to go. Badrinath Temple, also known as Badrinarayan Temple, located along the Alaknanda River is a Hindu temple dedicated to Lord Vishnu. Badrinath is a beautiful hill town in Uttarakhand, India.
Nanda Devi National Park
When planning a valley of flowers journey, Nanda Devi National Park is a must-see. Snow leopards, Himalayan black bears, serow, Himalayan musk deer, and Himalayan tahr are all found in this park.
The world heritage site of Nanda Devi National Park supports a broad range of habitats, species, communities, and ecosystems, as well as having distinctive topography, climate, and soil. There are roughly 312 flower species in the park, as well as juniper and alpine vegetation.
Narsingh Temple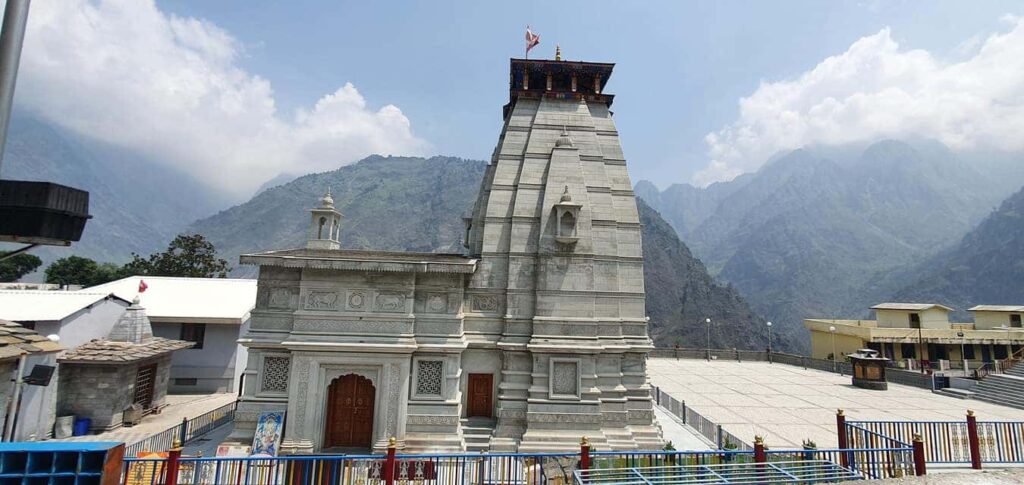 It is one of the oldest temples in India, dating back over 1200 years. Narsingh Temple is also known as the Narsingh Badri Temple, and it is located in Uttarakhand's Chamoli district. It is one of Vishnu's 108 Divya Deshams.
What is this temple's significance? The importance of Narsingh Temple Joshimath is that it depicts Vishnu's fourth incarnation as half-human and half-lion.
Vasudhara Falls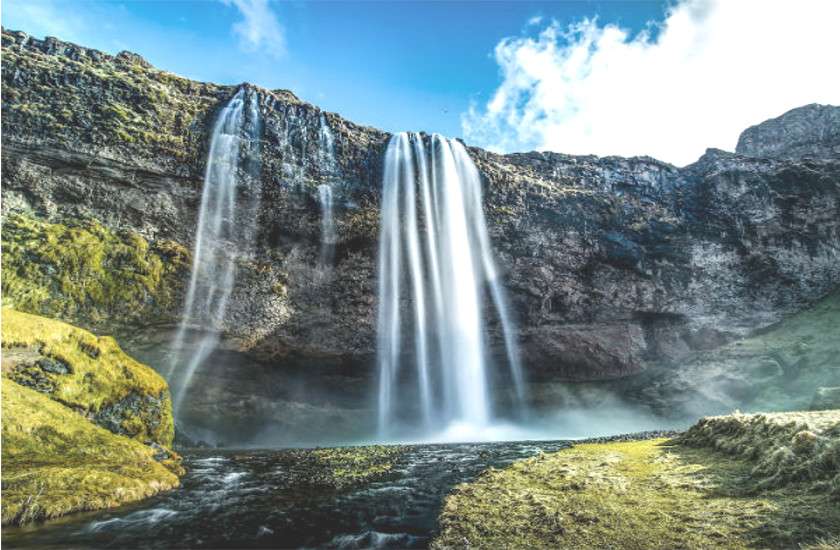 Vasudhara Falls is a waterfall in Uttarakhand, India, near Badrinath. The distance between Badrinath and Vasudhara is 9 kilometers. It's a 5-kilometer hike from Mana town. You must hike 6 kilometers from Mana village.
Badrinath is 3 kilometers away from Mana village. The nearest railway station in this area is Rishikesh. When visiting the Valley of Flowers, be sure to stop at this gorgeous Vasudhara Falls!
Distance to Reach the Valley of Flowers:
You'll have to hike 25 kilometers from Badrinath to Valley of Flowers, compared to 18 kilometers from Govindghat.
How to Get From Delhi to the Valley Of Flowers:
By Air:
To get there by air, you must first fly to Dehradun and then drive to Haridwar.
By Bus:
Buses travel to Govindghat, the nearest bus stop, which is around 12 kilometers from the actual site, via well-connected, motorable roads.
Taking the Train:
The Valley of Flowers does not have direct train access. The nearest railway station to the Valley is Rishikesh, which is 272 kilometers distant.
Hope you will find this post useful and help you in planning your trek to the Valley of Flowers. Which was your last trek and when? Do share your crazy trek story in the comments below.
Keep the Travel Spirit High 😉🤘
#CrazyWanders