Scams in Thailand are very common. The scammers trap a lot of tourists daily. You will hear stories from many travelers about how they were looted by these scammers.
By the way, Thailand, or officially called the Kingdom of Thailand, situated in Southeast Asia is an amazing place for all kinds of travelers. You will find some beautiful beaches, clubs, stunning nightlife and a lot more to explore in this small country.
This exotic tourist destination attracts a huge amount of tourism and hosts millions of tourists every year. This makes tourism one of the major contributors in the country's economy i.e. approx 20.2 percent of Thailand's GDP.
Now, with such big numbers, it opens the opportunity for fraudsters to spread their nets. These people are very professional to trap some easy targets in one way or the other.
Remember, some of these scams are not only limited to Thailand but many other countries in the world. So, apart from these 13 Travel Safety Tips for Every Traveler, you should know all of these to save yourself from tough and tricky situations.
Let's start with our list of things you should avoid to do or get into when you are traveling to Thailand.
1: Fake Diamonds
You will find diamonds a lot in Thailand as compared to other south-eastern countries. Due to this, the scammers or shopkeepers take advantage of the opportunity to get the money out of your pocket. They will try their best to sell you these fake diamonds at very cheap prices.
They will also suggest that you can sell them at higher prices in your country. So, make sure to avoid such situations and buying shiny stones instead of diamonds.
2: The Train Scam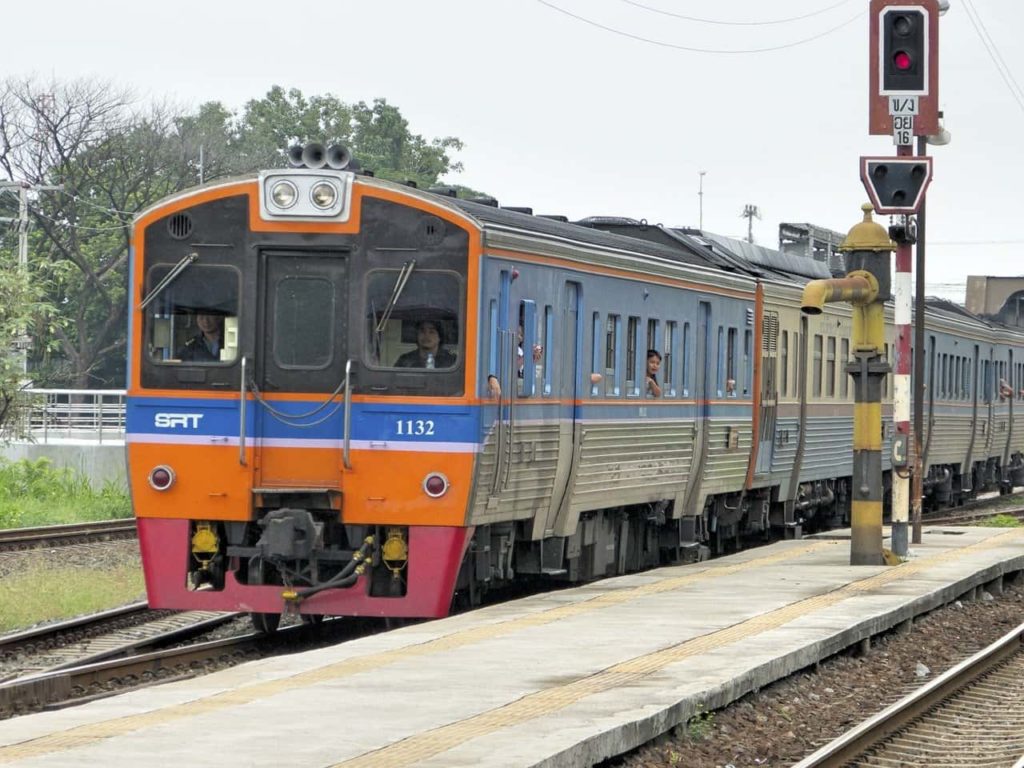 Many tourists use trains in Thailand to commute from one location to another. If you are going to use these services then I would suggest always keep all your senses open. If someone approaches you and tells you that the train is full or canceled, stay away from that guy and just say no straight away.
He may act like he is trying to help you reach your destination by booking a taxi or some other ways but, this is just another way of scamming you.
3: Tuk-Tuk Ride
Auto-Rickshaws are commonly called Tuk-Tuk in Thailand. Many tourists often get fascinated by them due to their fancy looks, decorations, and colors. These three-wheel open taxis don't run according to the regulated meter price.
So, before booking a Tuk-Tuk, always discuss and fix your price with the driver. If you skip this simple thing, the driver may demand more money from you after reaching your destination.
4: Fake Taxi and Unwanted Destination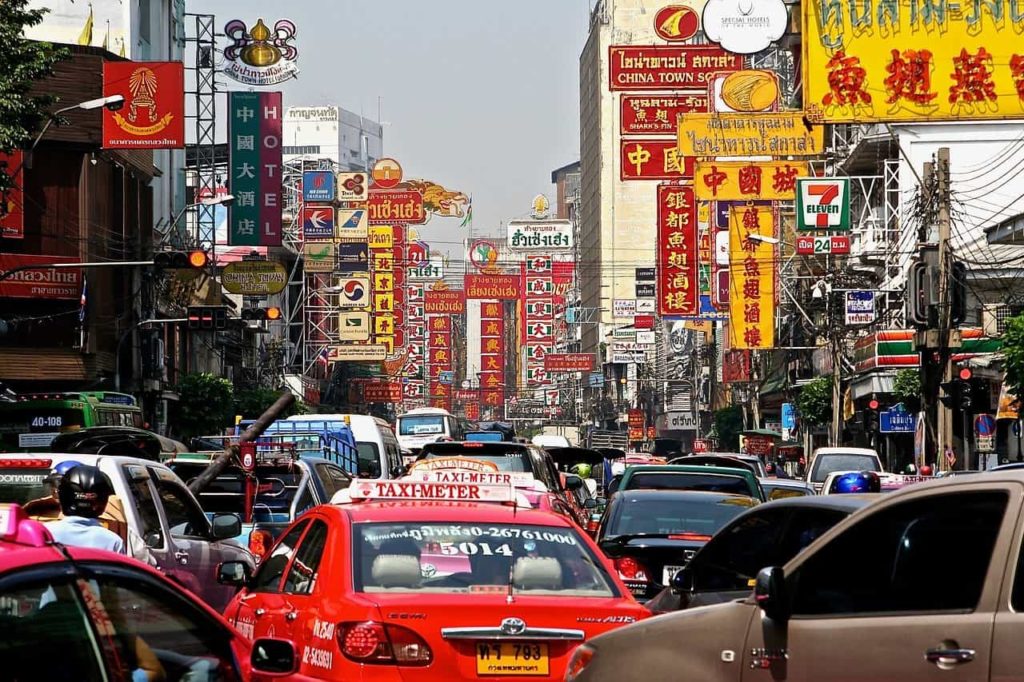 Even though taxis are a little different from Tuk-Tuk auto-rickshaws, always confirm the meter price and rates before boarding. Apart from this common scam, taxi drivers may take you to a different destination than what you have told them to charge some extra money.
So, always be alert when you book a taxi and make use of your phone GPS to keep track of your path and destination.
5: Feed the Birds Scam
This scam is silly yet common when tourists don't pay attention to the surrounding. While you are sightseeing, some locals will approach you and offer you a bag to feed the birds around you. This doesn't look shady at first as what could be the harm in feeding the beautiful birds.
But, this is not simple as it looks, that guy will demand a good amount of money from you for that bag. If you resist paying, he may get angry or shout at you. So, don't panic, keep your calm, and handle the situation with a cool mind.
6: Fake Name Places and Restaurants
Copies are everywhere and Thailand being a crowded tourist place, this name game is in full swing here. If someone recommends you or you have searched for some good eateries or restaurants online, beware of fake name scam as you may end up eating crap from a fake place.
So, before entering a place, do check the address and reviews/ratings of that place online. Always go for real restaurants or places if you want to enjoy the authentic Thai cuisine.
7: Hotel Booking and Billing
The hotel industry is big and you will find a lot of people complaining about the hotel scams now and then. Whether its hospitality, services, food, room condition, bed, or anything else, there are a lot of loopholes by which hotels can make you pay more than expected.
So, always check the hotel reviews and ratings before booking your room. Don't forget to fix the price and services they are going to offer you at that price before paying.
8: Unwanted Guide Scams in Thailand
You will find guides start revolving around you like bees the moment you exit the airport. If you reach a tourist destination and an unknown person approaches you and tells you that this place is closed today, heads up and be alert. There are a lot of tricks with this unwanted guide or helper.
So, always confirm the timings of that tourist spot online. Remember, trust no one but the internet in a foreign place because that's where the truth lies (with caution) and save yourself from these scams in Thailand.
9: Motorcycle/Jet Ski on Rent
Taking a motorcycle or Jet Ski on rent for some adventure looks like an easy task but trust me sometimes you have to pay heavily for the return. The owners scam tourists by claiming damages to the bike or jet ski which you know were already there before you took them.
So, always pay attention to the vehicle you are going to take and check for any damages before signing the papers or making payments. The best way is to take pictures or video all around them.
10: Fake Money Scam
Fake currency is one of the most common scams in the world. Whenever you are paying to someone in a foreign country, always pay attention until the transaction is complete. They will swap your notes and you will never come to know that you have fake notes.
So, if you are at a shop, restaurant, or paying your taxi fare, always do check the notes before giving or taking change from the next person.
Conclusion:
Thailand is a very beautiful country and there is a lot more to explore all around the places. Being one of the popular tourist destinations especially for bachelors, it's common to see such incidents happening daily.
I am sure that you will be aware of dos and don'ts while your visit to Thailand from the list above. Nothing complicated, just keep your eyes open, thinks before taking any decision, and don't believe what you see in front of your eyes to avoid all these scams in Thailand. Read and take full knowledge of the place before going out.
These are some basics of traveling and rest we all know – Traveling is all about adventures and fun. You can expect the unexpected to make memories, it doesn't matter good or bad. That's how true travel is.
Do you have any memories to share with us from your Thailand trip? Do share them in the comments below or explore our guest post section to publish them in our community.
#KeepTraveling 😉