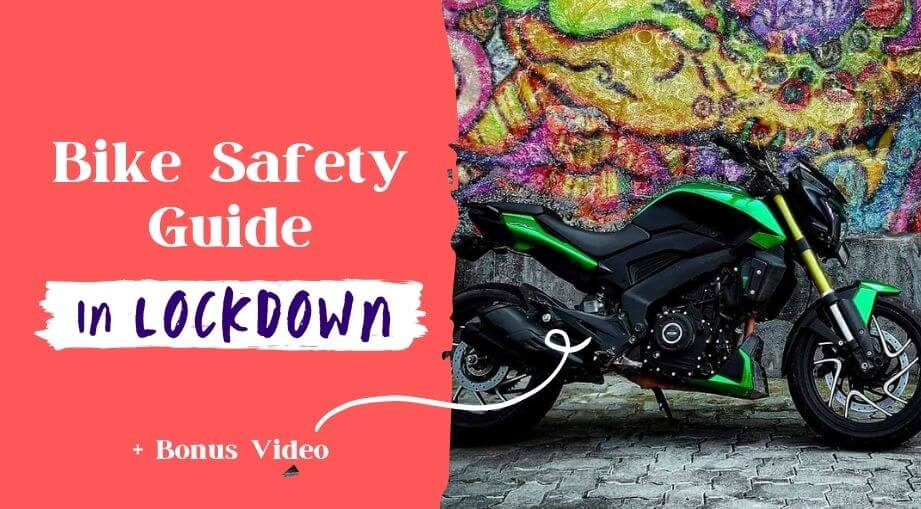 My bike (I call her Casper) is safe behind that bike cover. What about yours?
If you love your bike and want to know about how to take care of your bike during corona lockdown, read till the end. There is a bonus video in the end for extroverts like me.
Everything has come to a halt, especially in India. Our motorcycles are also feeling the same pain of not being on the roads for quite a while.
So, just like we are taking care of ourselves in this Covid-19 pandemic, our bikes need some special care too.
Of course, because I love mine more than anything.
Here are the tips to consider while taking care of your bike if it is not being used or out on the road for some days:
1: Use Center Stand
Yes, that's the basic. You need to put your bike on the center stand (double stand). Don't let it on the side stand for a longer period.
Also, keep it stand on an even surface so that it can maintain the balance of fluids inside. This is also important for the safety of your tyres and springs.
2: Keep the Petrol Tank Full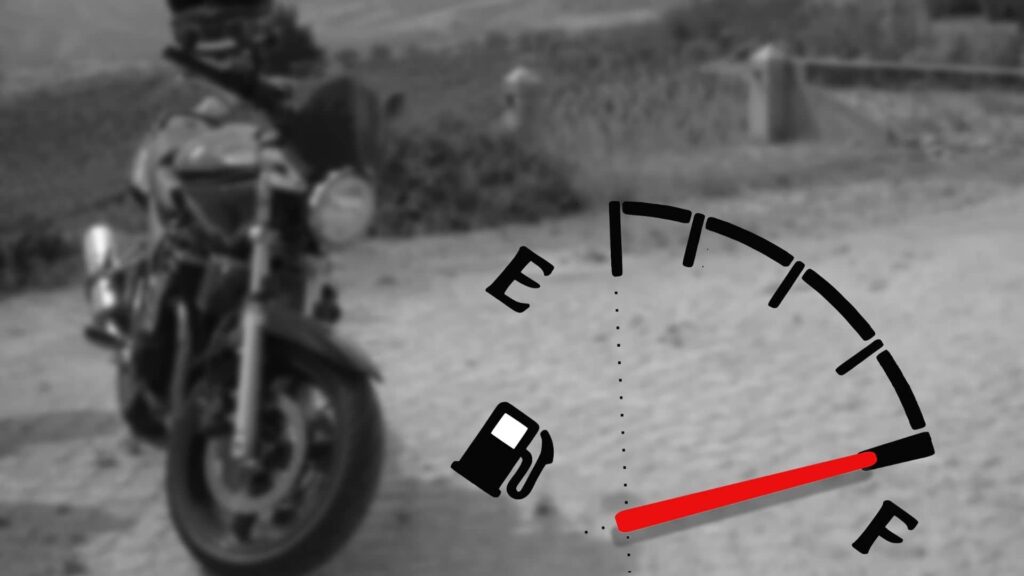 This is for the safety of your petrol tank and the engine. If not a full tank, make sure there is at least half the capacity of petrol in your bike's fuel tank.
This will reduce the oxidation and hence fewer chances of corrosion in the fuel tank and the pipes. Another reason is if air condenses and makes water vapors in the tank, it is not suitable for your bikes' engine.
Another reason is for the emergency condition where you may need your bike. You don't want to hunt for a petrol station in that case.
3: Start Bike's Engine Twice a Week
It will help your bike's engine to get the fuel and the lubrication requirements. You should start your bike every 2-3 days or at least once a week. Also, this is good for the maintenance of the bike's battery and to keep it charged.
Remember, initially you need to start the bike and keep it idle for 3-4 minutes. Don't accelerate.
Once the engine circulates fuel and oil, you can shift it to first gear and slowly release the clutch while keeping the bike on the center stand. This will help the rear tyre and the chain to run and change the position.
4: Check the Air Pressure in Tyres
Air pressure is very important for the health of your tyres. If there is less or no air in the tyres, you may observe flat spots on the tyre.
If you leave it idle for several weeks, this may damage the entire tyre and you need to replace it for further usage. Remember the 1st tip? It may lower the risk and impact of low air pressure and save your bike's tyre but not for a longer period.
5: Use a Cover for Your Bike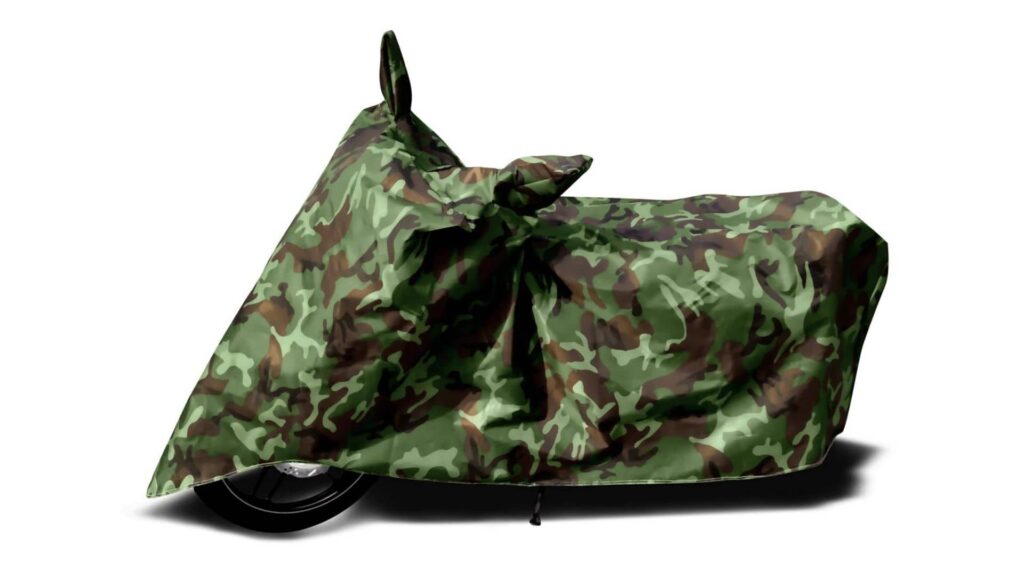 This is a regular tip which you should always follow. Keep a cover on your motorbike.
This will not only keep your bike clean but also save it from dust, rain, etc. Also covering the bike would keep the rubber parts safe from getting crusty.
Also, how can we forget the paint and the chrome elements. So, always keep your bike covered and try to park it under shade.
6: Keep it Clean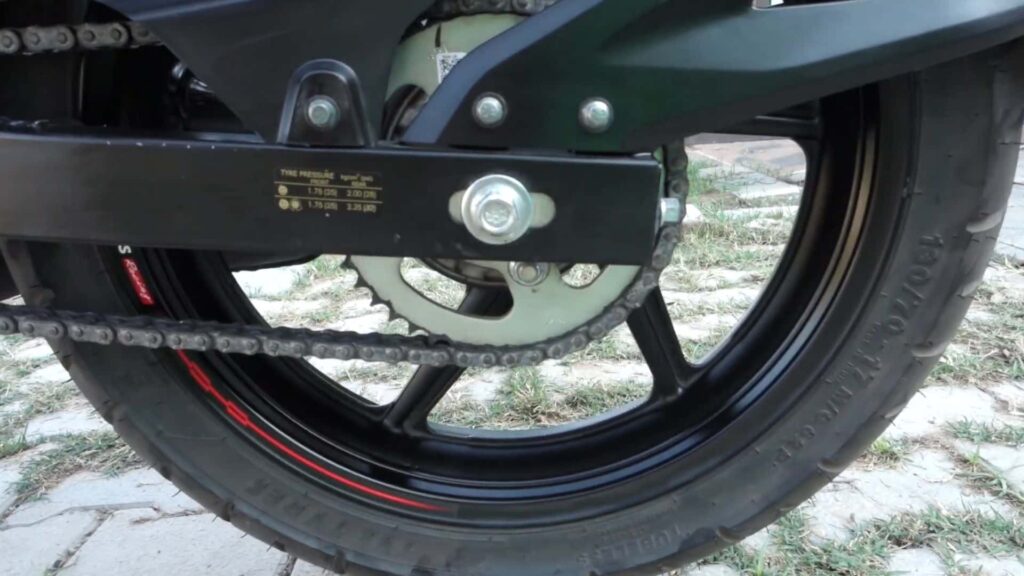 It is very important to keep your bike clean before you follow the above point. This is not just for hygiene purpose but it also saves your bike from corrosion or rust.
The mud or dirt in your bike may block the pipes or other functional areas of the bike. The scratches in the paint may lead to more damage if you don't clean it properly.
Remember, don't wash it too often. The water may get collected in some parts of the bike resulting in corrosion or rust. This is because you are not going to drive it after washing.
7: Battery Maintenance of Bike
We know how important battery is, especially for superbikes or even for the bikes we see nowadays. So, make sure you check your bike's battery regularly and charge it from time to time.
For this, you need to start your bike regularly and keep it in the start position for a few minutes. Special attention should be given to bikes that don't have a kick mechanism.
Another alternative is to unplug the battery wires. But, only do it if you know how to do it.
8: Rodent Safety
Rats are found everywhere in India. Think what they can do if they found a way to enter into the interiors of your motorbike.
They can cut the wires in your bike, damage the filter box and other parts to make a hole in your pocket. So, as a preventive measure, use naphthalene balls. Wrap few balls in a cloth and put them under the seat, utility box, or wherever you think a mouse can enter your bike.
Also, don't forget to close your exhaust hole.
9: Lock Your Bike Properly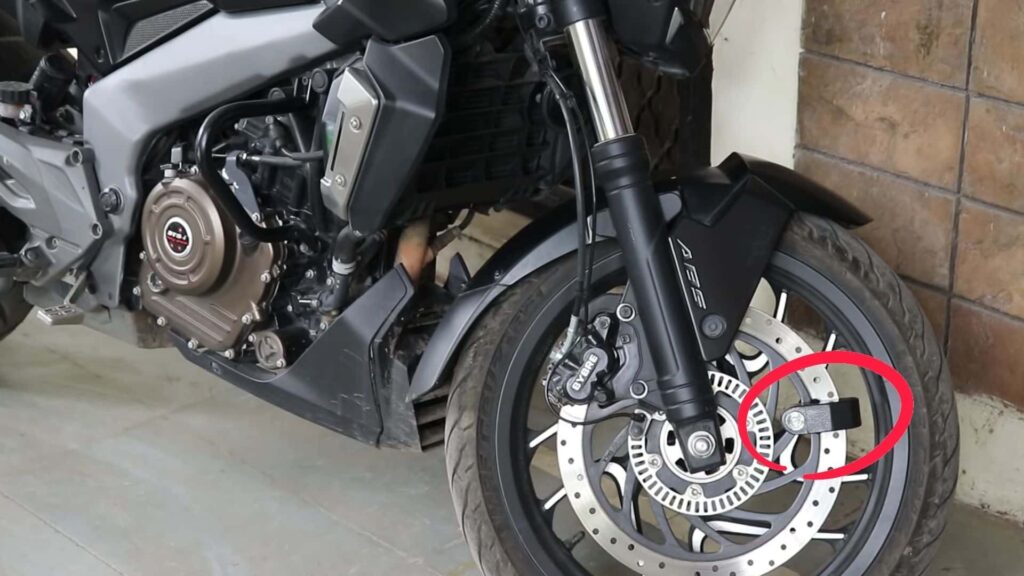 If you live in open society or locality where there are no restrictions for entry and exit, always make sure to lock your bike properly. If you have a disk lock or spoke lock, use it without a second thought.
Keep a check on your bike every day. Also, never leave the documents of your motorcycle in your motorcycle.
Bonus:
Here is a video for those who can't wait for this pandemic to get over to travel around.
If you like this video, don't forget to LIKE, SHARE, and SUBSCRIBE us on YouTube.
I hope you find these tips helpful for the safety of your bike in Lockdown. These are not just for bikes/riders, but also applicable to all bikes, scooters, or any other two-wheeler.
If you think I should add something else to this post, please share it in the comments box below. I would love to add here. Don't forget to share this in your travel community.
Stay Healthy, Stay Safe, Stay at Home
and…
Keep the travel spirit high 🤘